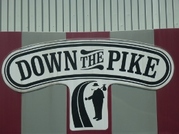 Welcome to our Business Links!

---
Down the Pike uses top of the line Distributors for their business from the Dayton & Cincinnati areas. For your convenience we have listed links to the websites for these Businesses.


Heidelberg Distributing Company ~
Dayton is where Heidelberg's founder started out in 1938. Back then, just five years after the end of Prohibition, brewers did not deliver very far from home. Albert W. Vontz was among the first to drive a truck directly from the Heidelberg brewery in Covington, Kentucky 65 miles away to the Dayton market. There he would store the beer in a warehouse, take orders from Dayton retailers and then deliver the beer to local stores.
Today, Heidelberg purchases some 5,000 items of beer, wine, spirits and non-alcoholic beverages from around the world for the Dayton market. Three hundred people are employed at our new 800,000 square feet facility.
Sysco
is the global leader in selling, marketing and distributing food products to restaurants, healthcare and educational facilities, lodging establishments and other customers who prepare meals away from home. Its family of products also includes equipment and supplies for the food- service and hospitality industries.
Bushong Restaurant Equipment
is the premier foodservice equipment and restaurant supply dealer of the Midwest. Our large, well stocked showroom includes the latest in new restaurant equipment and supplies. We also supply used and reconditioned restaurant equipment.